SUCCESS
We Deliver.
C+C has grown from a father-and-son trial team to a firm with a presence across California and Nevada by consistently delivering the results our clients need.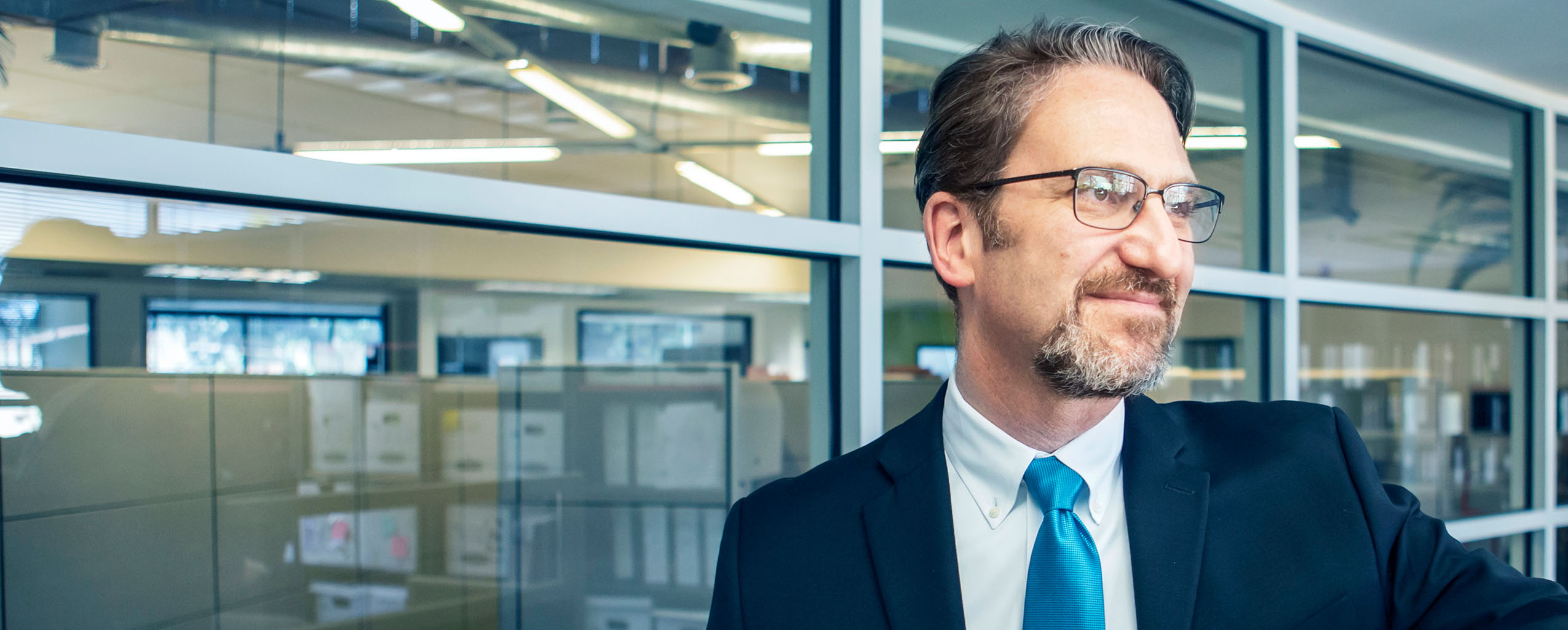 SUCCESS AND EXPERIENCE
Results That Speak For Themselves
Not all law firms are cut from the same cloth, and, at C+C, we believe that what makes us different is our consistent ability to deliver the litigation and transactional results that our clients need to thrive, while honoring their resources and organizational mission. Whether in defending against or asserting lawsuits – or in negotiating and finalizing corporate governance and transactional events – we are not satisfied unless our clients are satisfied.
From its inception, C+C always prided itself on successfully solving problems for our clients in an expeditious and cost effective manner.
BRIAN K. STEWART, MANAGING PARTNER
General Business Litigation
Client Recovers All Costs and Attorney's Fees Defending Real Estate Dispute
Seller of a residential lot in Palm Desert was sued for rescission, fraud, and damages by the buyer, who claimed the land was devalued by a sewer easement included during sale without buyer's consent. C+C negotiated an easement clarification and recovered all costs of suit from the escrow company.
Client Awarded Punitive Damages and Attorney's Fees
Student accused of cheating on a final exam filed arbitration action against school for breach of contract and false advertising of licensing pass rates. C+C litigated the matter in arbitration, secured an award of punitive damages and recovered attorneys' fees.
Multimillion-Dollar Leasing Claim Defeated in Six Months
C+C represented an international client sued by a major bank's real estate holding company for millions of dollars in losses arising from alleged mismeasurement of rentable space. C+C removed the matter to federal court and successfully moved to dismiss due to a limitation of liability and the plaintiff's failure to properly register with the Secretary of State.
C+C Enforces Client's Copyright and Obtains Six Figure Settlement
Design professional for a public agency project discovered that another public agency built a nearly identical project using the designer's plans and a new designer. C+C enforced the design professional's copyright against the new designer and obtained a six-figure settlement on behalf of the client.
C+C Obtains Defense Verdict for Architect and Award of Fees
An architect was not paid for its work despite accruing design fees and considerable expenses including hiring sub-consultant engineers. C+C represented the architect who sued to collect the money owed. In response, the Defendant filed a cross-complaint for breach of contract and other related claims. At trial, C+C secured a unanimous jury verdict on the complaint and complete defense verdict on the cross-complaint.
General Casualty Litigation
Defense Verdict for University in Rollover Crash
A visiting foreign national professor at a world-renowned research university drove a university vehicle carrying numerous students on a field trip into the desert. The professor was paralyzed and a passenger killed when the vehicle rolled over. The professor sued the university. After litigation in both federal and state courts, C+C prevailed after a four-week trial convincing the jury to rule in favor of the university.
Dog Bite Victim Awarded Miniscule Amount
C+C defended a San Diego shop owner whose dog bit a customer. At trial the jury agreed that the customer was 70% responsible for the incident. Despite her claims of permanent scarring, the Plaintiff was awarded a mere $150.
Summary Judgment Granted for Subcontractor in Valley Fever Case
An excavating subcontractor who placed a mound of dirt outside Plaintiff's workspace, was sued because the dirt was alleged to be the source of Plaintiff's "Valley Fever" that caused permanent disability due to auto-immune deficiency syndrome. C+C successfully moved for summary judgment on behalf of the contractor.
Product Liability
Summary Judgment Entered on Failure to Warn Case
Plaintiff, a tree trimmer, climbed a step ladder to a height of approximately 12 feet and fell. Plaintiff, alleging serious, life compromising injuries made a policy-limits demand to the manufacturer of the ladder. C+C on behalf of the manufacturer rebutted the claims of failure to warn against improper use of the step ladder in a successful summary judgment where the court determined that the accident was a result of product misuse by plaintiff.
Client Prevails in Product Liability Wrongful Death Case – Verdict Reached in Two Hours
Plaintiff's father fell from a ladder and sued our client for wrongful death, alleging product liability and negligence. Plaintiff's allegations of design defects failed as C+C convinced the jury of substantial pre-existing damage and decedent's failure to follow product warnings.
Jury Decides Severely Injured Worker Misused Product
A sales associate at a national retailer was severely injured following a ladder accident, and claimed that the product did not meet the requirements in the specified manufacturing drawings. Further plaintiff claimed the product labels were improperly placed. Plaintiff asked the jury for over $5 million in damages following a three week trial in San Diego County. C+C convinced the jury that plaintiff's misuse of the product caused the accident and the jury entered a complete defense verdict.
Jury Finds Product Did Not Have Manufacturing Defect
Plaintiff was a federal employee injured when a ladder tipped over. As plaintiff was the only witness, C+C reconstructed the accident, using physical evidence and synthesizing physician testimony, metallurgical, and mechanical engineering to disprove plaintiff's sworn testimony and recovered costs for the manufacturer.
Professional Liability
Challenging, Complex Retail Insurance Broker Suit Closed in 6 Months
Within 6 months of assignment, C+C resolved a challenging, complex retail insurance broker matter. The underlying case revolved around a multi-million dollar environmental clean-up, complex insurance coverage issues with layers of insurers, retail and excess brokers. The speed in resolution reduced not only reduced defense expenditures, but also maximized the reduction in indemnity for our client and principal.
CCM+S Wins Appeal on Legal Malpractice Case
C+C won summary judgment which they successfully defended on appeal on behalf of a prominent family law firm. The case involved multiple issues including the scope of representation, use of experts, accounting and tracing of community assets. C+C marshalled the evidence through a detailed discovery plan, synthesized testimony and documents, obtained evidence from opposing parties in the underlying action and presented a successful motion for summary judgment on no causation for and no legal damage. On appeal, C+C won a unanimous Court of Appeal decision for their client preserving the hard fought summary judgment entered for their clients. C+C anticipates recovering costs of suit at both the trial and appellate court levels.
C+C Swiftly Cures Attorney's Alleged Error Resolving Malpractice Claim
A divorce attorney was sued for malpractice after community property was characterized as the separate property of the opposing party. C+C successfully addressed the Family Law Court amicus curiae and convinced the Court to re-characterize the property as community. This innovative approach eliminated the basis for the legal malpractice case before any damages were sustained and the legal malpractice action was dismissed for a waiver of costs.
Attorneys and Law Firm Prevail on Anti-SLAPP Motion in Malicious Prosecution Suit
C+C represented two attorneys and their law firm for alleged malicious prosecution following the dismissal of an underlying dispute between siblings to quiet title to their mother's properties following her diagnosis of dementia.  The plaintiff alleged the underlying dispute was brought without probable cause because clients knew it was barred by res judicata. C+C prevailed on special motion to strike the plaintiff's complaint (Anti-SLAPP) which was able to dispose of the entire matter at the early stages of litigation and recoup attorneys' fees and costs.
Demurrer to Sustained Without Leave to Amend Based on the Statute of Limitations in Legal Malpractice Suit
A criminal defense attorney was sued by the attorney's former client, who had been convicted for multiple felony charges, for legal malpractice. C+C filed a demurrer based on the four-year and one-year statutes of limitations for legal malpractice actions, arguing that the plaintiff's own complaint established that his legal malpractice action was statutorily time-barred. The court sustained the demurrer without leave to amend and entered a dismissal with prejudice.
C+C Prevails on Multimillion Dollar Defense Matter Taken Over Only Days Before Trial
C+C was asked to step in as trial counsel less than 20 days before a jury trial in Sacramento. An engineering firm that originally sued for unpaid fees was facing over $6 million in counter-claims for professional negligence. At trial C+C secured a verdict for the engineering firm and prevailed on the fee claim.
HOA Claims Against Surveyor Defeated at Trial
A surveyor was alleged to be the engineer of record for a project and thus responsible for engineering errors in the plans. All other defendants had settled and Plaintiff pursued the surveyor for damages in excess of $2 million. At trial, C+C secured a unanimous jury verdict for the surveyor after less than two hours of deliberation.
Commercial Real Estate Broker Defense Case Dismissed
A San Diego commercial real estate broker was sued by a buyer in relation to a purchase that was never completed. C+C successfully negotiated with the buyer to dismiss our Client from the matter with prejudice without any payment.
Public Entity Litigation
C+C Trial Attorneys Win Unanimous Defense Verdict For Public Entity Client
C+C trial attorneys Tom Guterres and Vanessa Evangelista won a unanimous defense verdict from a Los Angeles jury for a public entity client in a personal injury lawsuit involving a peace officer who collided with the plaintiff's vehicle in an intersection while responding with lights and sirens to a call about an assault with a deadly weapon. The plaintiff claimed the incident caused lower back injuries including a herniated disc and requested the jury award $5 million dollars. The jury found the peace officer was driving in response to an emergency call with his lights and sirens activated and that his actions were not a substantial factor in causing harm to plaintiff.
C+C Exonerates Law Enforcement Based Upon Immunity in the Vehicle Code
C+C successfully moved for summary judgment against a motorcyclist who was injured when a peace officer opened his patrol car door while making a traffic stop. CCM+S convinced the court that peace officer was acting incidental to the immediate pursuit of a violator of the law.
Peace Officer Shooting of Drunk Driver Results in No Liability
C+C prevailed against a plaintiff who, while intoxicated, repeatedly bumped a peace officer's car in a fast food drive- through. The plaintiff had failed to put follow the officer's instructions, threatened the officer, and was shot. C+C secured a unanimous jury verdict for the peace officer and law enforcement agency after less than two hours of deliberation.
Plaintiff's Unreasonable Demands Lead to Trial with an Acceptable Verdict
An intoxicated pedestrian was struck and killed on a freeway by a peace officer. Decedent's demanded $70 million in damages. At trial C+C succeeded in proving that the decedent was significantly responsible for the accident and contained the damages by securing a verdict of $255,000.
Labor & Employment Litigation
C+C Wins Summary Judgment on Plaintiff's Hostile Work Environment/Racial Discrimination Claim
Plaintiff claimed racial discrimination, hostile work environment, and intentional infliction of emotional distress. C+C on behalf of the employer convinced the Court that the single incident did not amount to outrageous conduct.
CCM+S Obtains Defense Verdict in Employment Discrimination Case and Wins Later Appeal
Plaintiff claimed employer engaged in unlawful discrimination and retaliation on the basis of race and physical disability and Plaintiff also alleged her termination was in retaliation for her complaints of disparate treatment. At trial, on behalf of the employer, CCM+S obtained a defense verdict. Plaintiff appealed. C+C again successfully defended the employer on appeal..
Select Appellate Decisions
• Curtis v. County of Los Angeles (2013) 218 Cal.App.4th 366 (Review dismissed, December 16, 2015) (Summary judgment affirmed on absence of dangerous condition and design immunity)
• Reinemann v. County of Los Angeles (2nd Dist. 2015) 2015 WL 1734474 Unpub. (Affirming sustention of demurrer without leave to amend based on lack of standing to sue for wrongful death)
• Pinhas v. Destination Shuttle Servs. (2d Dist. 2012) LEXIS 7455 Unpub. (Employer summary judgment affirmed on termination for good cause)
• Torres v. County of Los Angeles. (2nd Dist. 2011) LEXIS 9306 Unpub. (County's design immunity upheld where pedestrian claimed intersection was a trap)
• C.M.V. v. Smith 458 Fed. Appx. 680 Unpub (9th Cir. 2011). (Prison guard's Motion for Summary Judgment granted on appeal)
• Hartt v. County of Los Angeles 197 Cal. App. 4th 1391 (Plaintiff's post jury trial appeal in wrongful death case denied, County's defense verdict upheld)
• Heflin v. County of L.A. 438 Fed. Appx. 596 (9th Cir. 2011) (Law enforcement agency not liable for acts of off duty officer).
• Ligman v. County of L.A. LEXIS 3357 Unpub. (2nd Dist. 2011) (Anti-SLAPP related to peace office power to enter and search premises)
• Anderson v. Townsel LEXIS 3125 Unpub. (2nd Dist. 2011) (Restraining order against stalker upheld)
• Miranda v. Bomel Construction Co., Inc. (2010) 187 Cal.App.4th 1326 (Causation lacking in valley fever, loss of consortium)
• The Luckman Partnership, Inc., v. Superior Court (2010) 184 Cal.App.4th 30 (Patent defects time-barred and redesign removed causation)
• County of Los Angeles v. Superior Court (2009) 181 Cal.App.4th 218 (Prosecutorial immunities)
• Talamantes v. Leyva 573 F.3d 1021 (9th Cir. 2009) (Prisoner's civil rights)
• County of Los Angeles v. Superior Court (2009) 181 Cal.App.4th 218 (Prosecutorial immunity)
• A.N. v. County of Los Angeles (2009) 171 Cal.App.4th 1058 (Time limits to name Doe defendants)
• State ex rel. Dockstader v. S.J. Amoroso Const. Co., Inc. (2008) 2008 WL 3906556 (Specificity of fraud claims)
• Goldstein v. Superior Court (2008) 45 Cal.4th 218 (Confidentiality of grand jury materials)
• Mollayan v. County of Los Angeles (2008) 2008 WL 3582639 (Civil service age discrimination and retaliation)
• Shustov v. Housing Authority of County of Los Angeles (2008) 2008 WL 2877820 (Subsidized housing good faith and fair dealing)
• DeSimone v. County of Los Angeles (2008) 2008 WL 625026 (Investigatory immunity)
• Goldstein v. Superior Court (2007) 154 Cal.App.4th 482 (Discovery of grand jury materials)
• Dunson v. Los Angeles County Dept. of Children and Family Services (2007) 2007 WL 4510272 (Employment discrimination)
• Timmons v. County of Los Angeles (2007) 2007 WL 2377304 (FEHA discrimination and harassment)
• Cypress Grove Villas Homeowners Ass'n v. Hennon Surveying and Mapping, Inc. (2006) 2006 WL 3350872 (New trial motion)
• Soura v. Buchalter, Nemer, Fields & Younger (2006) 2006 WL 1846615 (Attorney malpractice requires a relationship)
• BFGC Architects Planners, Inc. v. Forcum/Mackey Const., Inc. (2004) 119 Cal.App.4th 844 (Implied indemnity)
• Mullins v. Rockwell Internat. Corp. (1997) 15 Cal.4th 731 (Employment termination)
• Tomko Woll Group Architects, Inc. v. Superior Court (1996) 46 Cal.App.4th 1326 (Visible defects are patent)
• Hansen Mechanical, Inc. v. Superior Court (1995) 40 Cal.App.4th 722 (Express indemnity)
• Brigante v. Huang (1993) 20 Cal.App.4th 1569 (Discovery)
• Andrea N. v. Laurelwood Convalescent Hospital (1993) 18 Cal.App.4th 1698 (Premises liability)
• Stallman v. Bell (1991) 235 Cal.App.3d 740 (Offer to compromise)
• Woods v. Young (1991) 53 Cal.3d 315 (Medical malpractice)
• American Star Ins. Co. v. Insurance Co. of the West (1991) 232 Cal.App.3d 1320 (Insurance coverage)
• Moore v. May Dept. Stores Co. (1990) 222 Cal.App.3d 836 (Employment termination)
• Preis v. American Indemnity Co. (1990) 220 Cal.App.3d 752 (Insurance coverage)
• County of Los Angeles v. Guerrero (1989) 209 Cal.App.3d 1149 (Good faith settlement)
• Liu v. Interinsurance Exchange (1988) 205 Cal.App.3d 968 (Insurance coverage)
• Anderson v. Northrop Corp. (1988) 203 Cal.App.3d 772 (Employment termination)
• Maheu v. CBS, Inc. (1988) 201 Cal.App.3d 662 (Publishing conspiracy)
• Woods v. Young (1988) 225 Cal.App.3d 1434 (Medical malpractice)
• Coates v. Newhall Land & Farming, Inc. (1987) 191 Cal.App.3d 1 (Risk assumption)
• McDonald v. Superior Court (1986) 180 Cal.App.3d 297 (Employment injury)
• Katona v. County of Los Angeles (1985) 172 Cal.App.3d 53 (Duty of hospital)